Tarento Ranks 32 at Great Mid-Size Workplaces in India!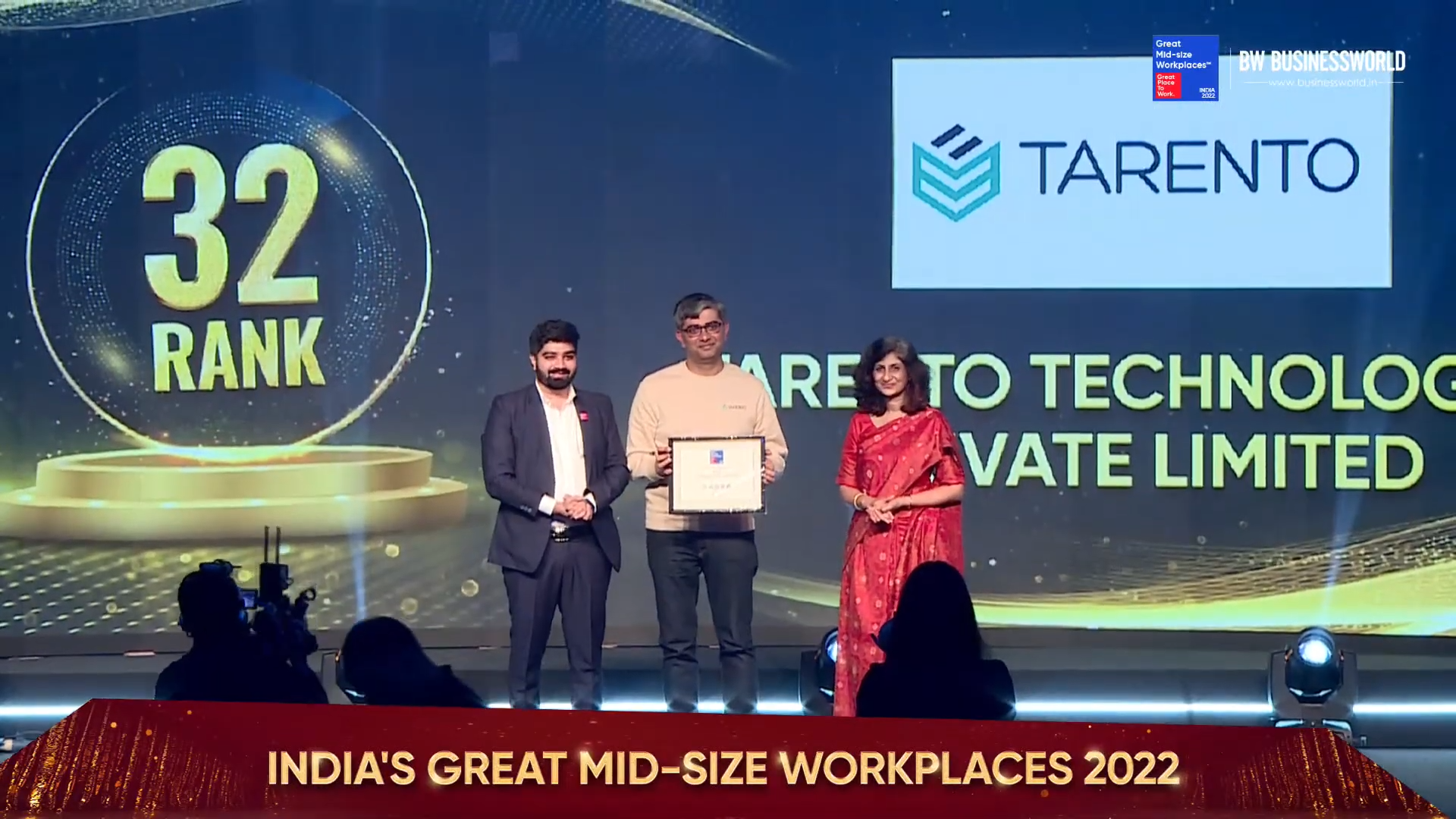 Tarento is already amongst India's Great Workplaces, and now we are super excited to share that Tarento has made it amongst the Top 50 India's Great Mid-Size Work Places 2022!

This is a true testimony to our strong core values, "Employee First Customer First" philosophy and the "Employee First" Culture at Tarento Group! It is an absolute joy and honour to be awarded in this prestigious category by Great Place to Work® Institute (India), the global authority on building, sustaining and recognizing High-Trust, High-Performance Culture at workplaces.

Our heartfelt thanks & congratulations to all our employees who exemplify our #EmployeeFirst culture every day and for making Tarento a Great Place To Work!

Special thanks to Great Place to Work® Institute (India) for the recognition!