Tarento hosts Íslandsbanki's Chief Digital and Data Officer at Bengaluru Office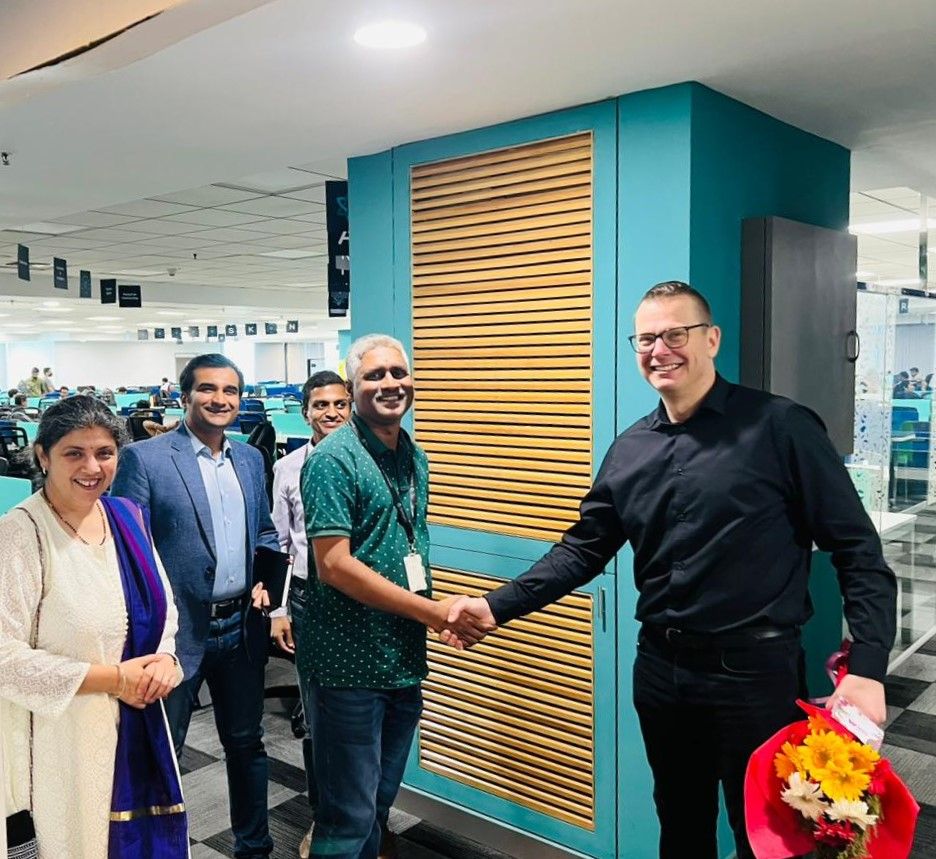 28 April 2023
This week, we welcomed Riaan Dreyer, Chief Digital and Data Officer from Íslandsbanki to our Bengaluru office.

Our partnership with Íslandsbanki (ISB) began in 2021, and since then, we have been actively assisting ISB on several IT initiatives. While we discussed the possibilities of furthering our collaboration with ISB in their transformation journey, what truly resonated with us was Riaan's simple yet powerful vision for the team and the emphasis on mutual trust and engagement, which has been instrumental in fostering long-term partnerships.

There were also several lighter moments during the meeting that ranged from discussing cricket to an auto rickshaw ride, which made the visit all the more memorable.

We thank Riaan for taking the time to connect with the #Tarento team. It was a fantastic opportunity to meet and interact with him and we look forward to hosting him again soon!