A toast to Tarento's Toastmasters 350th Meeting Milestone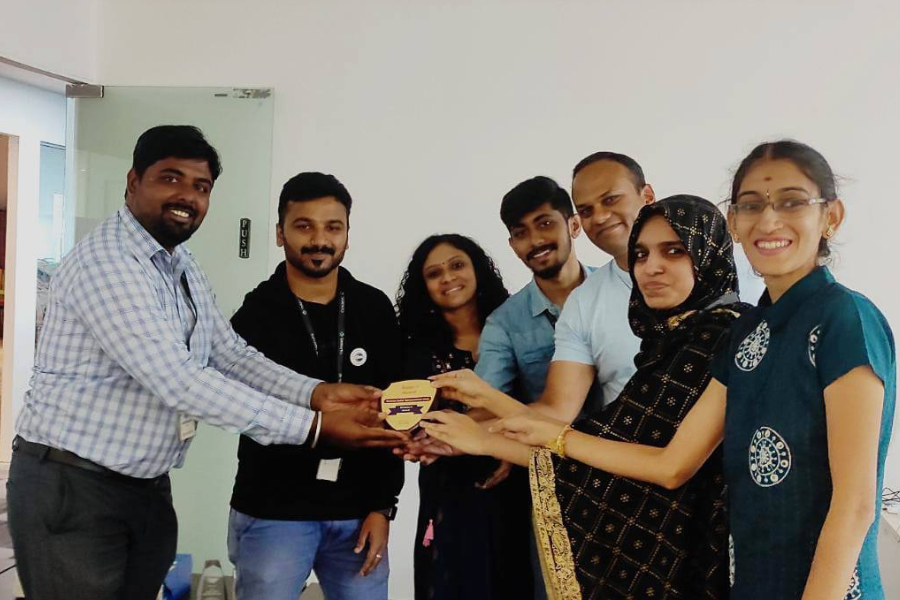 Celebrating the milestone of 350th meeting since its formation, #Tarento's Toastmasters Club successfully hosted DTM Nandajan for an interactive session for the event EMBLAZE 2022.

Nandajan is an avid corporate trainer, an ex-scientist at Bhabha Atomic Research Centre, a filmmaker and a socially responsible person behind movements like Changathi - which works on adolescent suicide prevention. He has done more than 5000 successful interventions so far.

Going with the trend, the meeting was successfully conducted based on the hybrid model where the guests marked their presence virtually along with the ones present at the venue. A warm welcome by Toastmaster Nayantara marked the beginning of the gathering.

The session was further addressed by Former District 121 director - Vanitha Rangarajan DTM, Former Program quality director and current District director - Narayanan DTM, Former club growth director and current Program quality director - Arjun Sundar Raj DTM , Division A director - Prathik Shetty DTM and Former Area A2 director - Bharathwaj S. The interaction created a learning environment followed by exchange of ideas and suggestions.